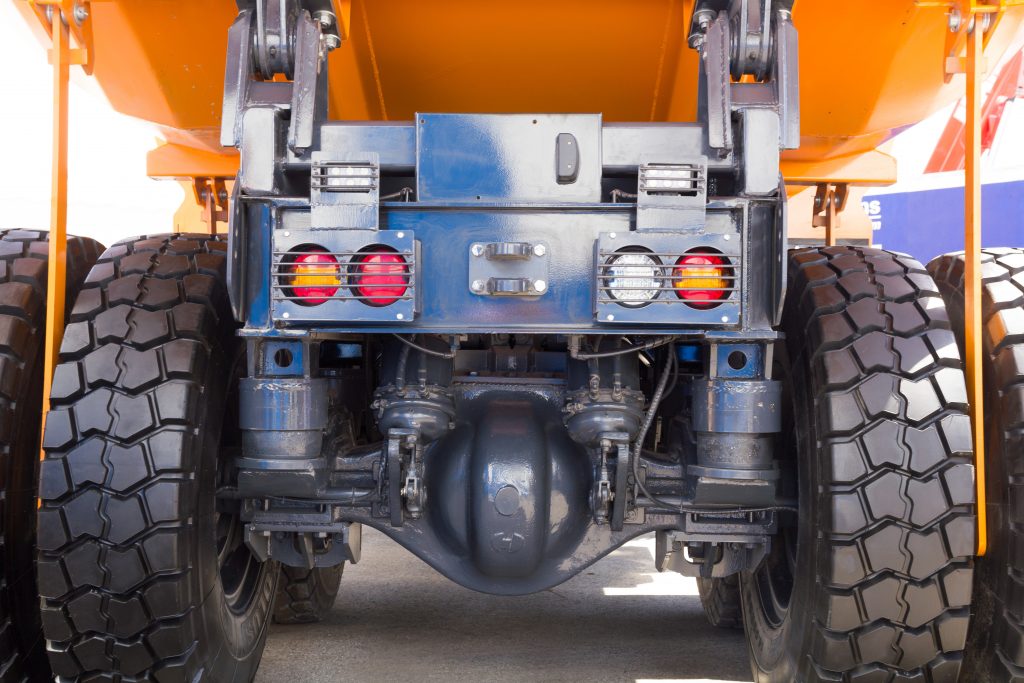 Truck and trailer OEMs use brass fittings for many applications because of their corrosion resistance, strength, machinability and ability to withstand cold and high temperature variations.  Brass is also light weight and low cost compared to stainless steel or other materials.  These components are commonly used in on heavy trucks that require fittings which meet D.O.T. and SAE specifications in applications such as:
Air brake systems
Air tanks
Cooling systems
Cab controls
Engine components
Fuel lines
Transmissions
Tractor-Trailer Air Brake Systems
The following provides detail of applications and specifications of common compression and push-to-connect fittings used in the manufacturing and maintenance of air brake systems for heavy equipment and trucks.
Air Brake Compression Systems
Brass body
Compatible with copper or SAE J844 Type A & B Nylon air brake tubing
Features & Benefits: Electrolysis nickel plated bodies can be used with bio-diesel
Male pipe, Female pipe, SAE straight thread
Meets D.O.T. FMVSS 571.106 when assembled with applicable tube support and SAE J844 nylon tubing, also approved to SAE J246
Specified up to 400 PSI
Air Brake Push-To-Connect Fittings
Brass fitting with applicable tube support
Compatible with SAE J844 Type A & B nylon tubing
Features & Benefits: Quick installation, reduced maintenance and less chance of leakage
Male pipe available in both fixed or swivel ends , Female pipe, SAE straight thread
Specified up to 250 PSI
Meets SAE J2494 and D.O.T. FMVSS 571.106 air brake specifications for available sizes of 1/4" to 1/2".  Stainless steel tube support for maximum flow for SAE J3494-3 requirements.
Tractor Transmission Fittings
Brass body materials
Compatible with SAE J844 Type A & B nylon tubing
Features & Benefits: A slotted sleeve designed specifically for transmission applications facilitates in eliminating notch stress if over-torqued. These fittings are specifically used in pressure protected air transmission applications.
Male pipe thread
No specific approvals required by the D.O.T. for vehicle use
Specified up to 500 PSI
This blog is an excerpt of our whitepaper, DOT Fittings For Truck & Trailer applications. If you'd like to learn more, click here or below to download the full whitepaper.