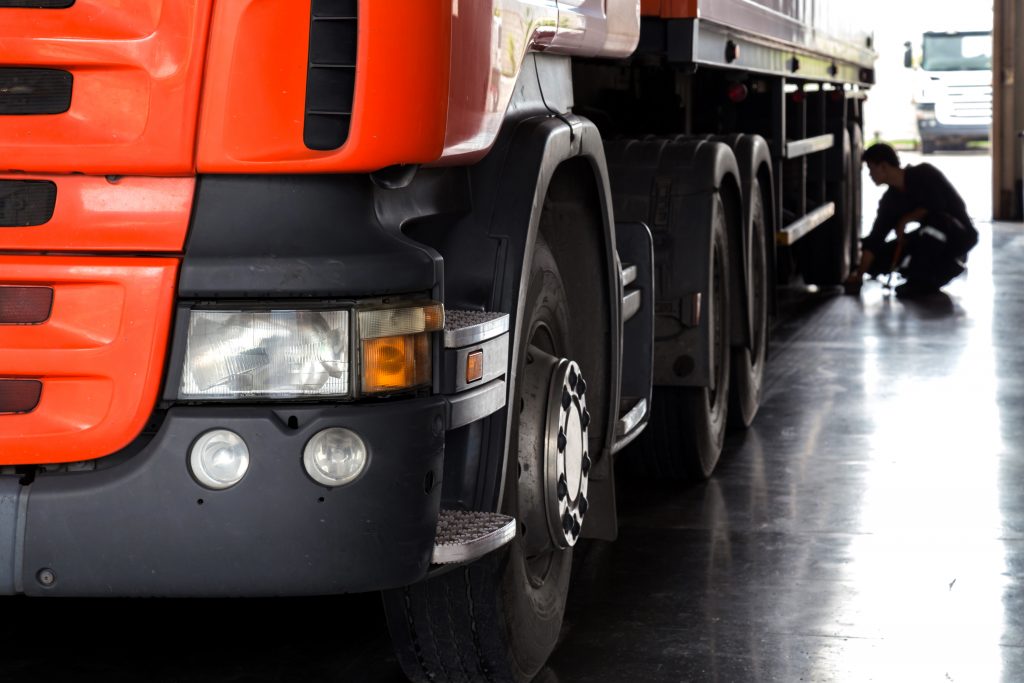 Our roads and highways are becoming busier each day, with more and more commercial vehicles on the road requiring an  increasing need for solutions to help drivers respond to a variety of conditions in today's Compliance, Safety & Accountability (CSA) environment.
Each state has guidelines that are specific to operating a vehicle with air brakes.  To become a commercial driver there is extensive training and testing to obtain a license.  In the same respect, there are required steps to manufacture and maintain a vehicle to make sure components meet D.O.T specifications.  To help ensure road safety, there are some basic steps that should be taken at routine intervals throughout a short or long haul:
Check that the minimum operating pressure for of the air-brake systems is no less than 100 PSI for a truck and 85 PSI for a bus
Make sure the air pressure buildup rate is two minutes or less to rise from 85 PSI to 100 PSI at 600 to 900 RPM
Ensure the correct cut-out governor pressure for the air compressor is between 120 PSI and 135 PSI, with cut-in pressure at 20 PSI to 25 PSI below cut-out pressure
Avoid water in the air-brake system, which is caused by condensed air. In colder temperatures ice can block air from reaching the brakes, causing the wheel to lock-up
Many of the newer braking systems have automatic drain valves installed in each air tank to prevent this problem
Fittings & the D.O.T
There are many applications for Department of Transportation (D.O.T.) approved fittings on trucks and trailers.  The most common are in air brake lines and transmissions.  Depending on the specific application the most frequently used are compression and push-to-connect fitting styles.  The differences between compression and push-to-connect fittings are often confused and incorrectly used interchangeably.
In most air brake applications there are distinct advantages of D.O.T. approved push-to-connect fittings over compression fittings.  For instance the compact style of a push-to-connect fitting is better suited for installing in confined areas.
Though compression fittings usually cost less than push-to-connect fittings they are not as quick and easy to install.  The quick installation, reduced maintenance and less chance of leakage can make up for a higher price of push-to-connect styles.  In addition, compression fittings must be installed with tools, which can be time consuming and more difficult in tight spaces.  Where push-to-connect fittings are installed or removed easily by using tools only on the pipe thread ends, not on the tube ends, saving time and reducing the possibility of causing damage to surrounding components or equipment. The nut on a compression fitting must be turned to specifically rated torque to ensure the proper seal, whereas push-to-connect fittings do not have a compression nut.  Instead a leak free seal is achieved by easily pushing the fitting onto the tube or hose.
And compression fittings often need to be retightened to stop a leak.  This can cause crimping or distortion of the tube, which increases the chance of future leaks.  However, push-to-connect fittings rarely require adjusting after installation to be leak free.
Though that does not rule out certain advantages of compression fittings.  Their availability in more configurations and sizes is a major plus, and some compression fittings can provide a higher pressure rating than the same size push-to-connect.
Properly designed compression and push-to-connect fittings both meet or exceed D.O.T requirements.  In order to ensure the proper fitting selection for a specific application it is important to confirm:
Required PSI (pounds per square inch) pressure rating
Specific thread type
Type and material of tube or hose for compatibility with the fitting
For maintenance applications refer to the owner's manual for the specific application
This blog is an excerpt of our whitepaper, DOT Fittings For Truck & Trailer applications. If you'd like to learn more, click here or below to download the full whitepaper.